09 Giugno 2021 Fonti: abc News (USA), Twitter Autrice: Julia Jacobo
overview on the world
Search Headlines, News and Video…LOG IN
World Ocean Day 2021: This is how climate change may alter 10 of the world's natural wonders
Dryer climates, stronger storms and rising sea levels could destroy the sites. By Julia Jacobo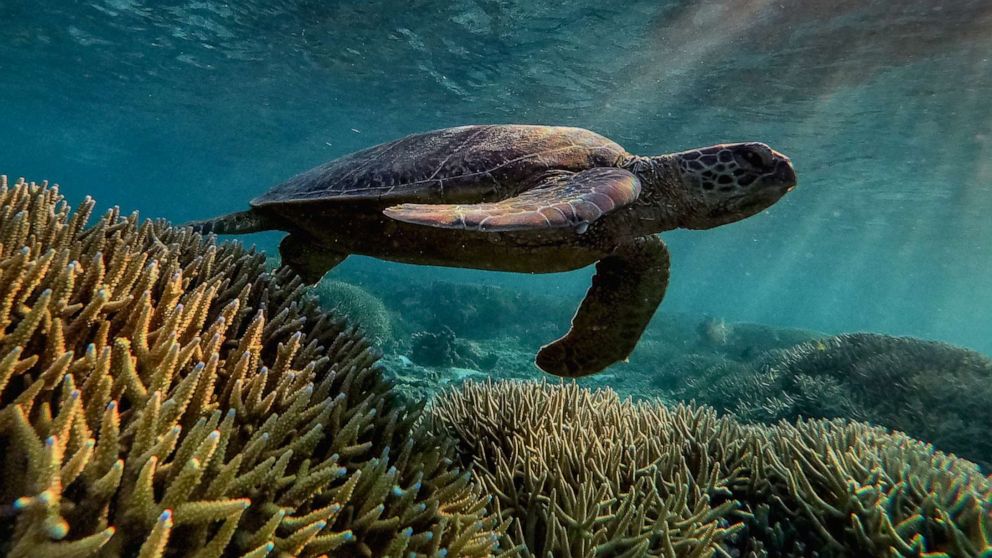 1:12
How you can impact climate change As the global climate crisis becomes more and more dire, scientists and environmental activists a…Read More
Natural wonders around the world may be altered forever — or even cease to exist — if global temperatures continue to rise.
Climate change is contributing to rising sea levels and more intense weather events, which will not only leave humans and landscapes vulnerable but also some of the world's treasures as well.
Norway-based outdoor guide company Outforia used research and predictions from a plethora of published scientific papers to illustrate what could happen to 10 beloved landmarks if drastic measures are not soon taken to reduce greenhouse gas emissions.
The company chose which landmarks to feature based on sites that mean "a lot to a lot of different people," Carl Borg, founder of Outforia, told ABC News.
The deterioration of any of the landmarks would be a "great loss," both for humans who will no longer be able to experience the wonders and for the ecosystems and species that depend on the sites for survival, Borg said.MORE: Risk of brain-eating amoeba, flesh-eating bacteria may increase due to climate change: Experts
Here are the natural wonders that may be destroyed by climate change:
The Alps, mainland Europe
The Alps, the expansive mountain range that stretches across much of mainland Europe, may lose the glaciers and optimal ski conditions it is best known for if temperatures continue to rise.
The warming temperatures are affecting both the composition of the permafrost that holds the rocks together as well as the volume of the snow, according to the European Environmental Agency.
As the ice melts and falls, it creates a hazard for both locals and millions of tourists who visit the Alps annually, Fabrizio Troilo, a geologist for the Italian-based organization Safe Mountain Foundation, told ABC News in 2018 as glaciers atop Mont Blanc, located in the Alps between Italy and France, continued to melt in response to the warming Earth.
Glaciers in the European Alps could lose up to 90% of their ice by 2100 if greenhouse gas emissions continue as business as usual, a study published in 2019 in The Cryosphere, part of the European Geosciences Union, found.
Borg, who grew up skiing in the Alps, said the issue is "close" to him.
"It's really one destination that will see severe change," he said.
The North Pole